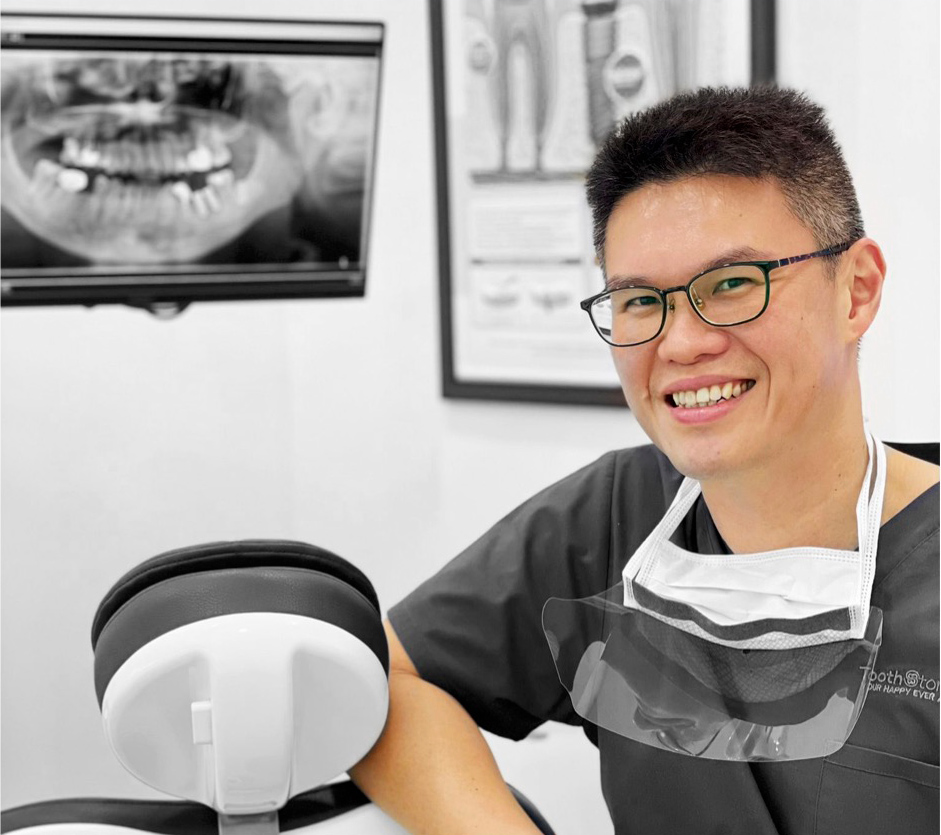 DR DANIEL GOH

BDS (SINGAPORE) / THE SURGEON
Dr Daniel Goh graduated from the National University of Singapore in 2003. He worked as a Dental Officer in National Heathcare Group Polyclinics from 2003 to 2006 as Head of Toa Payoh Dental Clinic and as overall Manpower Officer for the NHGP polyclinics, scheduling the Dental Officers roster.
He joined NHG HQ as Assistant Manager of Clinical Manpower from 2006 to 2007, helping to manage Medical Officers in the cluster, overseeing their hospital and department rotations and recruiting overseas Medical Officers to staff the hospitals under NHG.
In 2007 he left for private practice and opened Stamford Dental Clinic. This was relocated after 6 months and renamed Crescent Dental Clinic. He later left to open KCS Dental Clinic and was a guest judge at one of the Miss Singapore Universe Pageants.
In 2008 he opened Living Vine Dental Clinic until 2010, when he joined TP Dental Surgeons. He remained there till 2015, where he left to join Smile Central Clinic as its Clinical Director.
He left in 2018 to open 1728 Dental Practice with some partners. He remained there till 2021.
In 2022, he joined Healthway Dental as Dental Director and established a new branding Tooth Stories.
Dr Daniel Goh is a member of the Aesthetic Dentistry Society Singapore. He has a strong interest in dental implants and believes in making implants more affordable for the masses who may be otherwise unable to afford this high value treatment.
Dr Goh believes in making his patients feel at ease and comfortable in a friendly environment before starting any treatment for them. Many of these patients eventually end up becoming friends.
In his free time, Dr Goh enjoys spending time with his family, exercising and is a fine wine enthusiast.