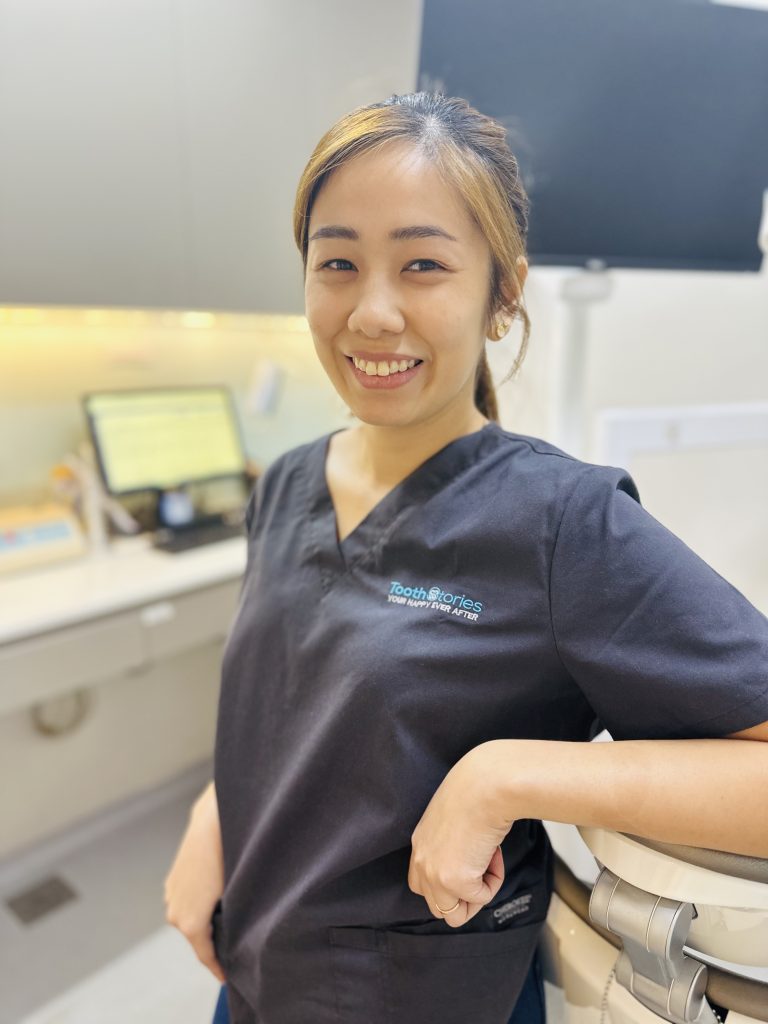 MS GWEN ONG
THE HYGIENIST
Gwen is a part 1 registered Oral Health Therapist in Singapore. She graduated from Nanyang Polytechnic (NYP) in year 2011 with a Diploma in Dental Hygiene and Therapy. She has extensive work experience working in both public and private sector.
Gwen is also a member of the Association of Oral Health Therapist (Singapore).
As a Dental Hygienist, Gwen works closely with dentists during examination, treatment and communicating findings from initial examination.
On top of preventive dental treatments, Gwen also provides pediatric dental care. During her time working at HPB, she participated in giving talks at childcare centers. She continued to bring this passion into her treatment with kids, providing them with an educational and fun visit.
Gwen is aware that many patients have dental fears and wishes to help them overcome it by creating a pleasant experience.
During her free time, Gwen spends time with her family and occasionally goes for a swim!