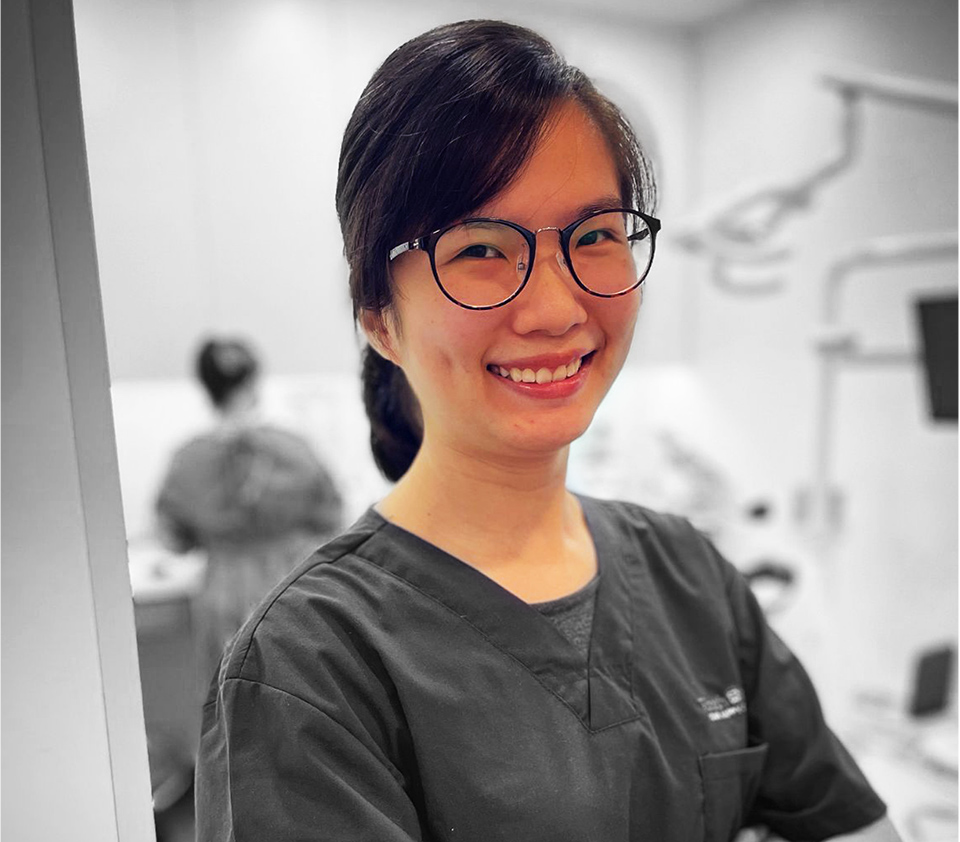 MS SHERRY NEO

THE HYGIENIST
Sherry is a part 1 registered Oral Health Therapist in Singapore. She graduated from Nanyang Polytechnic (NYP) in year 2011 with a Diploma in Dental Hygiene and Therapy. She has extensive work experience in various public and private healthcare clinics, including Health Promotion Board (HPB).
As a Dental Hygienist, Sherry works closely with our team of doctors to provide a gentle and holistic dental care to our patients. She provides preventive dental treatment such as scaling and polishing, fluoride therapy and non-surgical periodontal therapy.
Outside of clinical work, Sherry enjoys spending quality time with her family and friends. Sherry is a member of Association of Oral Health Therapist (Singapore). She is constantly upgrading herself by attending various dental seminars and courses.